Euclid in the Vernacular:
Geometry as the Pathway to all Mathematics
Saturday, March 21; 11:30am-12:30pm
Meeting Room 3, Cross Insurance Center
515 Main Street, Bangor ME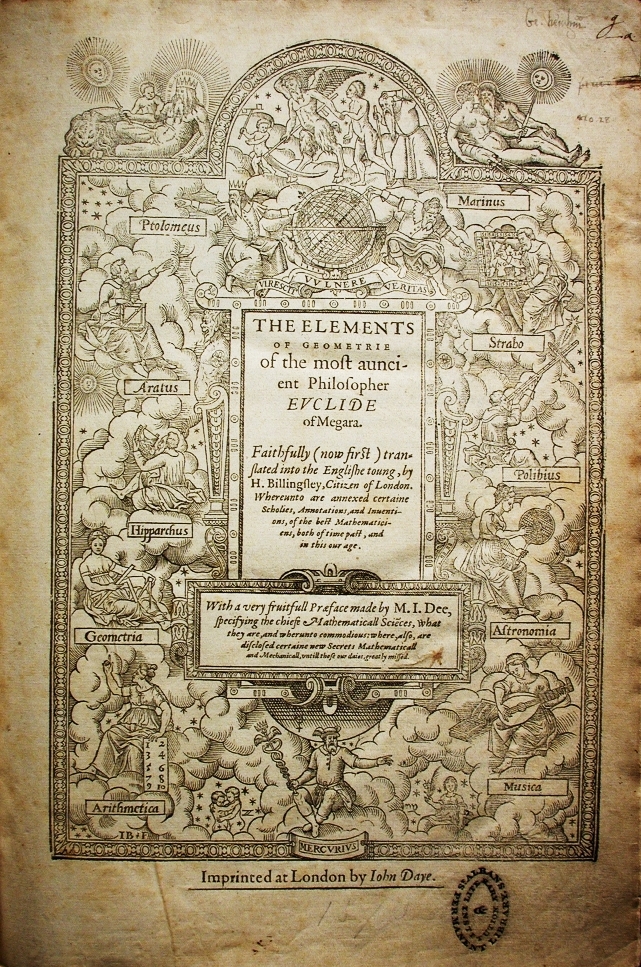 Euclid's famed work on geometry, was probably composed in Alexandria, Egypt, about 300 BCE. It would dominate mathematics and logical thought in the western world well into the 19th century. It likely has more reprinted editions that any other book in history (well, after the Bible). The session will begin with an overview of the study and teaching of mathematics, and will then turn to Isaac Barrow's influential eighteenth-century English translation of Euclid's foundational work.
Recommended audience: high school and up
Presenters
Eisso Atzema, University of Maine
Matt Ryckman, University of Maine
Liam Riordan – moderator